The Mercy Team at APC encourages our members to support many opportunities for showing the mercy of Christ in our community, including Everett Gospel Mission, Pregnancy Resource Center of Snohomish County and Sacred Road Ministries.
Earlier this year we did a "Baby Bottle campaign" and delivered a check for several hundred dollars to PRC of Snohomish County to help area women choose life for their unborn babies.
Jonathan Bloedow delivering APC's donation to PRC's Andrew Woodyard
This Fall our members "adopted" and refurnished a bedroom at the Women and Children's Shelter of Everett Gospel Mission.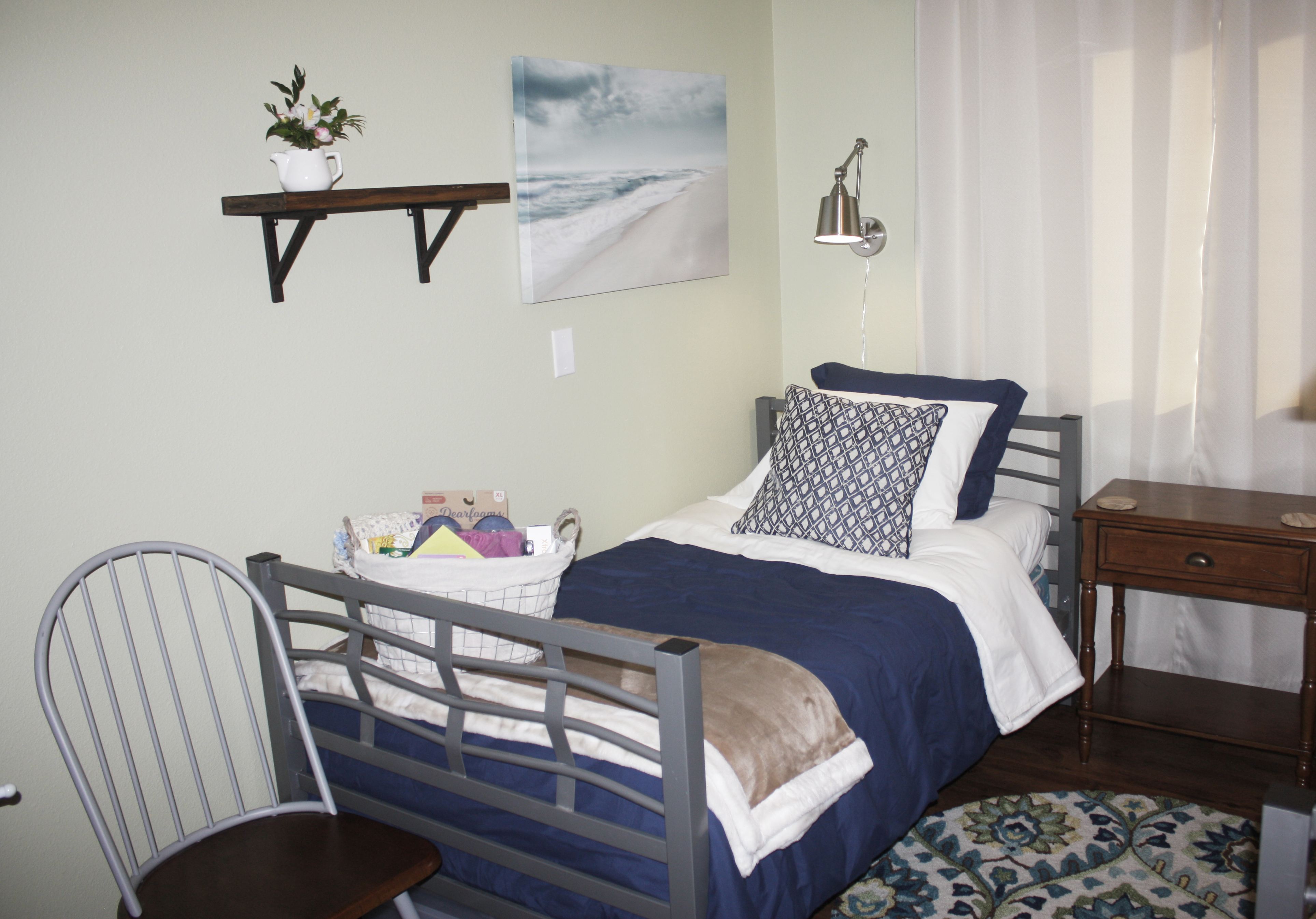 This hand-furnished room is already serving as a cozy home to a woman who came in off the street to EGM.