COMMUNITY GROUPS WILL RESUME IN JANUARY.
Behold, how good and pleasant it is when brothers dwell in unity! It is like the precious oil on the head, running down on the beard, on the beard of Aaron, running down on the collar of his robes! It is like the dew of Hermon, which falls on the mountains of Zion! For there the Lord has commanded the blessing, life forevermore. (Ps 133:1-3)
Community Groups are a key way to get involved in the fellowship and ministries of APC. In a group you will have the opportunity to get to know other believers better, to pray and be prayed for and to discover ways to apply the Word of God to your particular life. Questions: Pastor Ed Volz.
We currently have four Community Groups that minister to the growth of the body.
EDMONDS/Friday Evening GROUP
Hosts: Fred & Kathy Wilson
This group meets certain FRIDAY evenings.
EDMONDS/Saturday afternoon GROUP
Hosts: Peter and Karen Contreras
This group meets the 1st SATURDAY afternoon of each month, from 5:00 to 6:30 p.m.
WOODINVILLE/Thursday-Saturday GROUP
Hosts: Theo & Linda Vander Wel
This group will meet the 1st Thursday at 7:00 pm and the 3rd Saturday at 6:30pm
KENMORE/Sunday After Church GROUP
Hosts: Stocklin Family
This group meets certain SUNDAY afternoons.
Please check the Information Table for further details on any of these groups, including addresses and exact meeting times. Or just ask the hosting family at church.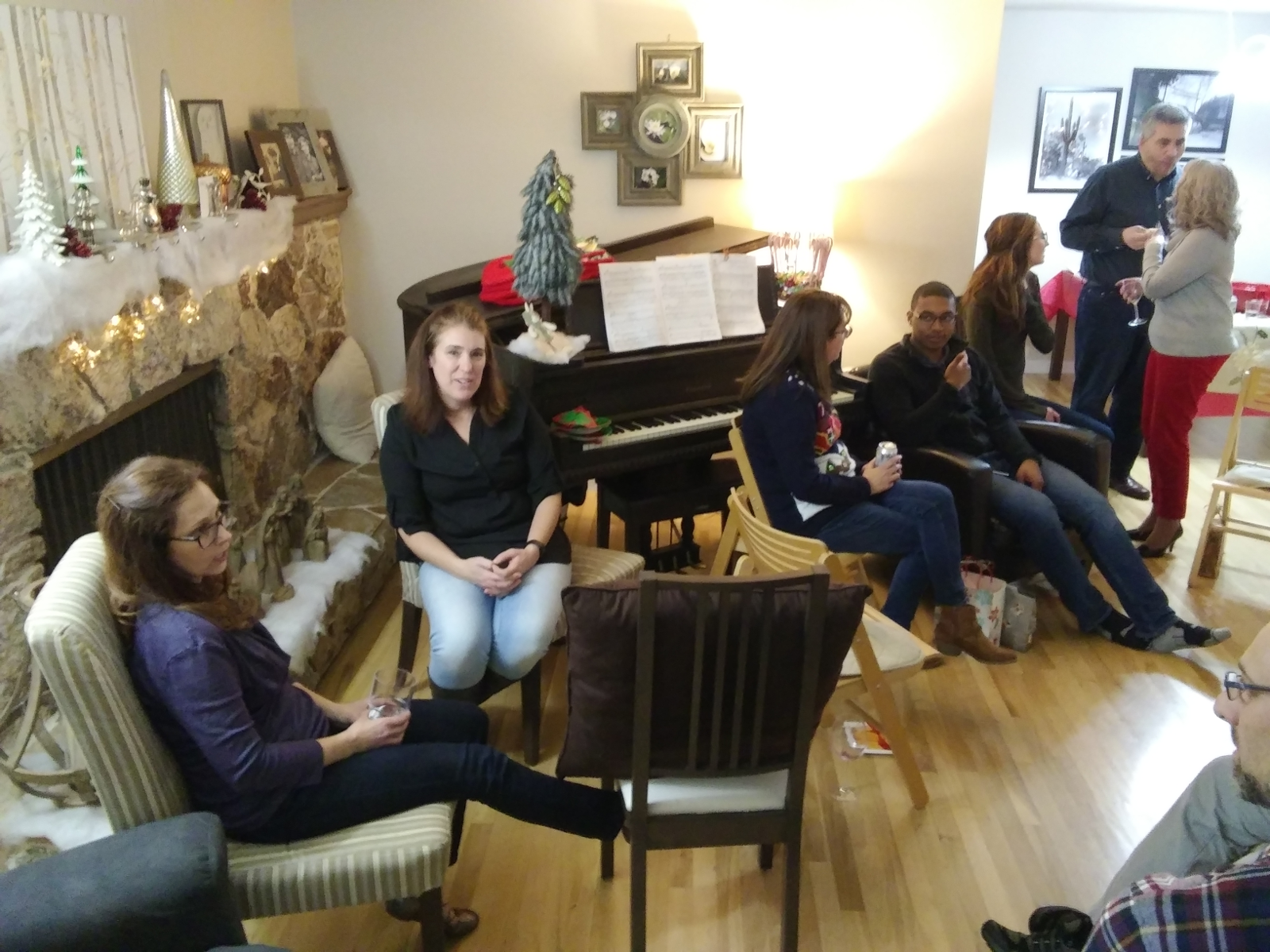 A recent Christmas gathering for one of our Community Groups